School scheduling software
- easy and
lightning fast
With a powerful optimiser and simple drag-and-drop Docendo ZEN makes it easy to create school schedules 🚀
Easily drag, drop and lock classes
Its easy to move around classes and lock them
If some courses need to be in certain periods, you can easily drag, drop and lock subjects in a specific period. Docendo ZEN just generates schedules around the obstacles.

And, if a class, Physics for example, should be in two grades or groups at the same time, you can just add extra grade or group to a course.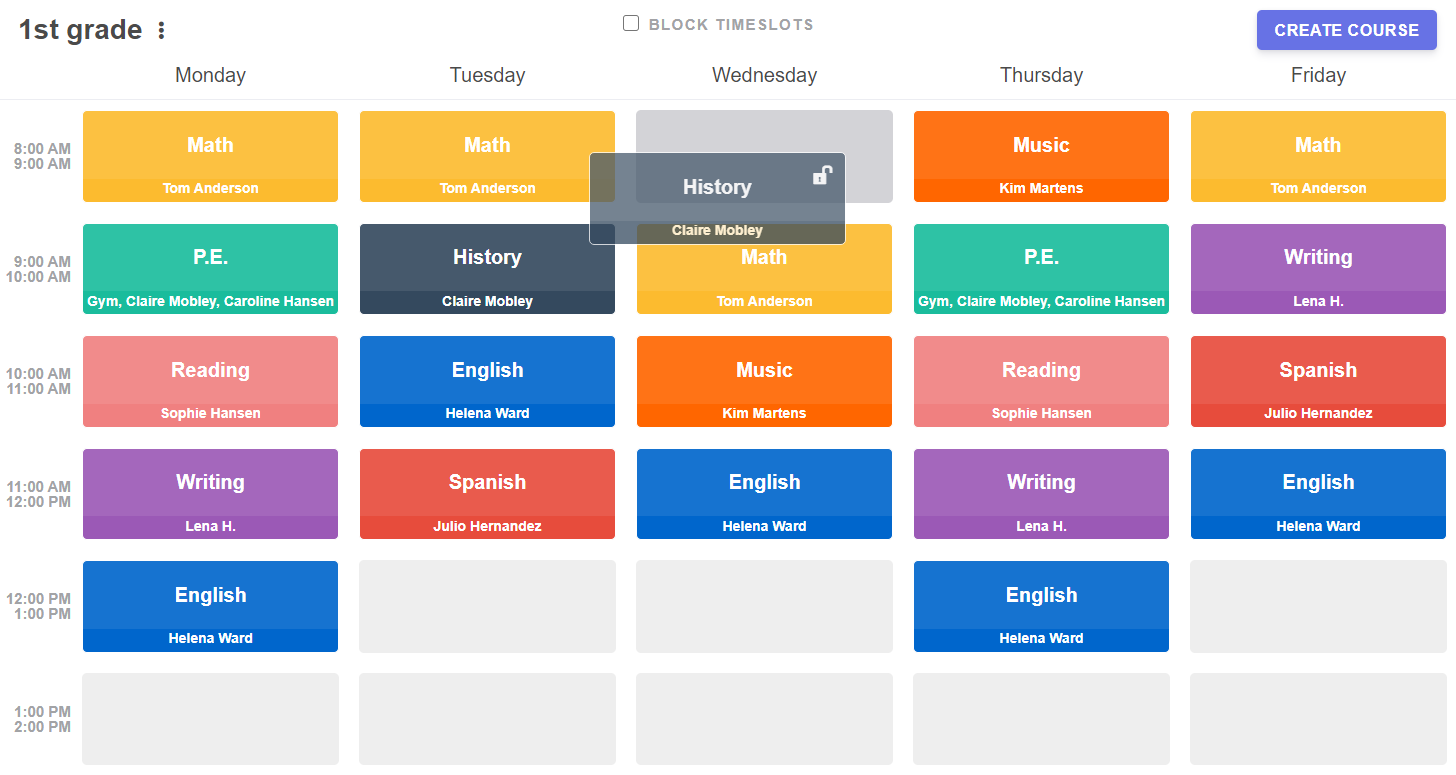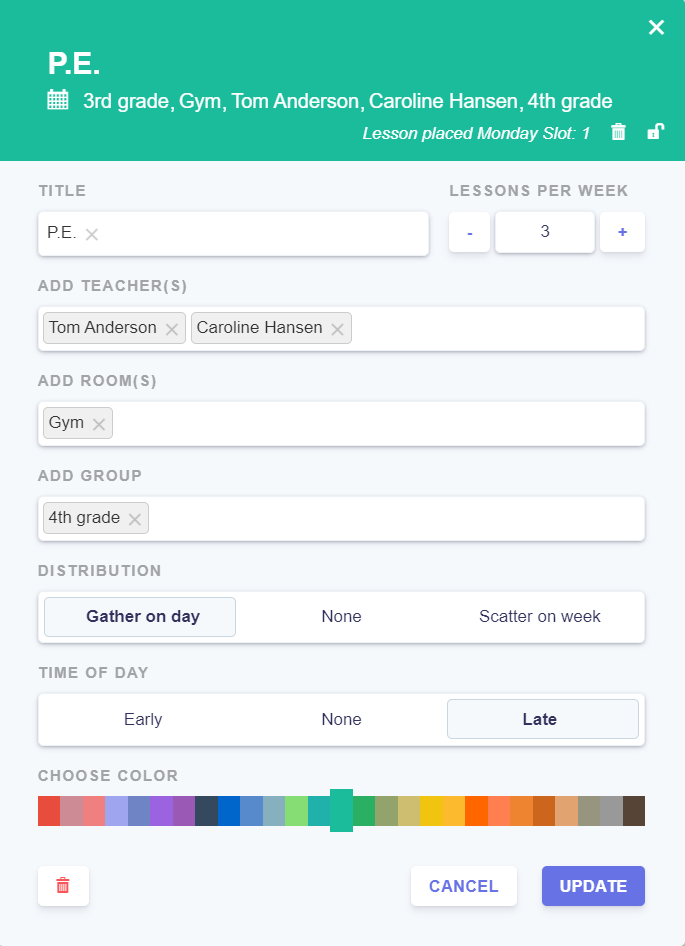 Add multiple teachers in a course
You can add one or multiple teachers on the same course
If you need to add one or even multiple teachers to a course, Docendo ZEN can take care of that too

And, if some of classes require an extra teacher, then simple create an extra course.
Control periods and availability
Block specific periods or days
Docendo ZEN allows you to block certain periods or entire days within teachers or rooms schedules. For example, if the gym is occupied on Tuesday. Docendo ZEN will simply create a schedule around the blocked period. It's that simple!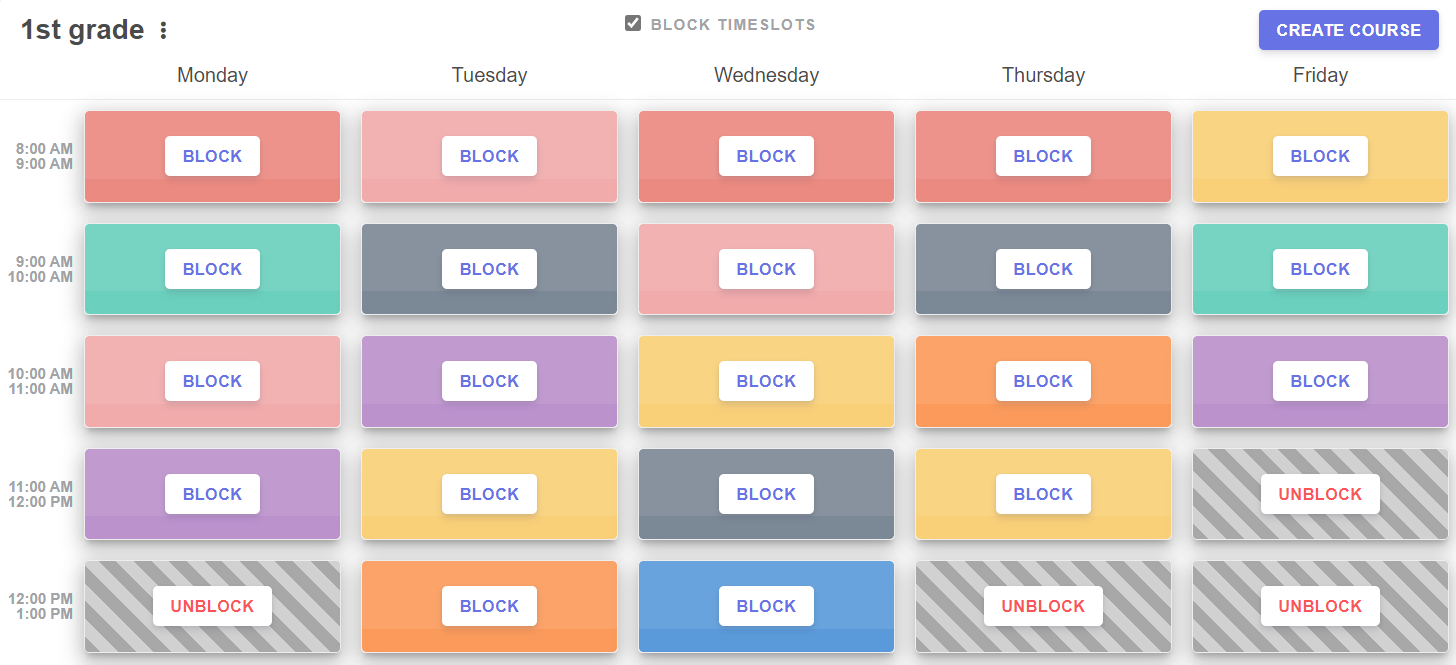 Made in Denmark - used worldwide
Pathways to Graduation - New York
"Docendo Zen is a beautifully programmed school scheduling application. Its design is user-friendly and has already saved us a lot of time. Returning to school after COVID-19 will bring many schedule changes for our staff, and Docendo Zen will make each change simple and accurate."
Ms. Yvette Fannell
Instructional Technology Coach
Midtdjurs Friskole, Denmark
"I use Docendo Zen because it is intuitive and easy. It's quick to set up and get started. I just set up teachers, classes and classrooms, and then it already starts creating the schedules. The colors provide a good overview, and I can move around the lessons effortlessly if the need arises."
Mitchell Elementary School, USA
"I will say, I love Zen! It has really helped us plan for the year, organize our schedules, and make countless revisions."
Erek Bratt
Assistant Principal
"It's nothing new that schedules can be generated automatically. But, Docendo ZEN delivers an agile platform to schedule a variety of classroom scenarios quickly and intuitively."
We built Docendo ZEN because we believe that it should be fast and easy to make agile school schedules. Over the years, we've learned that developing a great school scheduler includes balancing the nuances of academic subjects, with limited human and classroom resources – an especially difficult and time-consuming task.

With Docendo ZEN, we created a school scheduling maker that runs so fast, you can grade papers while it automatically schedules your classes. Now, that's what we call, Assistive Planning!

Docendo ZEN allows you to add or remove teachers, shuffle courses and block periods, while running perpetually in the background, ensuring there are no double bookings, so your days run smoothly. Let Docendo ZEN work hard for you, so you can work hard for your students.
Docendo ZEN is developed by the team behind Docendo - Flexible School Scheduling
"I will say, I love Zen! It has really helped us plan for the year, organize our schedules, and make countless revisions."